Ad space is valuable. Finding the most relevant ad content for a particular website is our key to maximizing publisher revenue. Our state of the art ad server not only hones in on the best ads for a given site, it also offers 100% control and flexibility to the publisher.
What you can expect from Underdog Media:
One on one service


Diverse advertiser base


Competitive eCPM rates, on all campaigns


Competitive fill rates


Diverse mix of ad formats


Campaigns for worldwide traffic
What you will also get from us:
Real-time reporting


Creative and rate control with full transparency


Free ad server (SSP like capabilities) to manage in house campaigns and third party network tags


Effective flagging capabilities


For more information, please contact:
Email: publisher@underdogmedia.com
Terms: Standard Publisher Agreement
Web:
Our Approach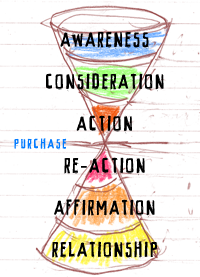 Our unique "hourglass" approach to digital advertising is about Brand DR. Learn more...
Learn