Distribution
Unleash
Our Approach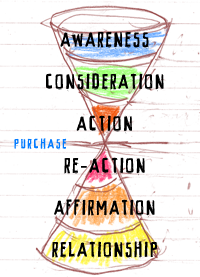 How do you break through the noise?
Effectively delivering a marketing message is an art and a science. Where ads run, recency and frequency, what mood consumers are in based on the environment they are visiting - these are all key variables in delivering the right marketing message.
Display
We can find your audience anywhere in the funnel, top to bottom, from brand awareness to high-level performance campaigns. By combining impactful formats with targeted environments, we can drive performance and efficiency.
Publisher Network
We work directly with thousands of brand safe websites, are integrated to all major supply side platforms, and utilize premium Exchanges to build reach and scale while maintaining performance criteria.
RTB
Underdog Media incorporates state of the art RTB integrations to enhance direct publisher and social site distribution opportunities.
Social
Taking advantage of social media environments has become a pre-requisite to online display success. We leverage dozens of social media sites and applications to provide the means to message consumers in a unique environment. Underdog Media's optimization technology teases out the right message to leverage online social interaction habits toward optimum response.