Technology
Unleash
Our Approach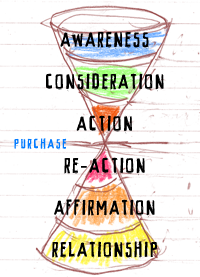 How do you break through the noise?
The science of reaching the right person the right way. What you say is important. Where you say it is critical. Underdog Media technology enables marketers to effectively measure and optimize results against who, what and where. This is the basis for developing effective scale over time.
Adserving
Optimization
UDM's state-of-the art ad serving technology provides real-time campaign optimization on multiple levels, helping advertisers make the most efficient use of their media dollars. Our clients also benefit from Underdog's consultative approach, providing feedback to help all of your online advertising efforts.
Rich Media
Our proprietary Expandable unit developed in-house seamlessly integrates with our standard publisher tags, ensuring wide distribution of this high-impact format.
Targeting
Geographic
From country-wide down to DMA or city, we'll find your audience where they are ready to take action.
Audience
Utilize remarketing to bring folks back to your site, or identify target demographics through audience targeting.
Channel
UDM offers standard IAB channel targeting as well as speciality channels such as Casual Gaming and Social Media.
Browser-based
Did you know that segmenting by browser type can achieve markedly different results?
Day-part
Perhaps your audience is more active on the weekends or evenings. Underdog Media's technology can identify and focus on the best timing to display your ads.